Medical Services
We provide a full range of medical services for our patients.
Dental Services
We help you keep your teeth healthy from fillings to oral surgery.
Family Planning
Family planning is an important part of what we do.  Learn more about our services.
Behavioral Health
We provide a range of behavioral health service for the entire family.
Since 1982, Glenns Ferry Health Centers, Inc.  dba Desert Sage Health Centers has delivered quality care for communities in Elmore and Owyhee Counties.  Desert Sage Health Centers was incorporated and has grown its primary and behavioral health care services adding dental services in 2004 to meet the needs of the communities.  Glenns Ferry Health Centers is a non-profit private corporation, governed by a Board of Directors who volunteer their time and effort to make quality health care available to all.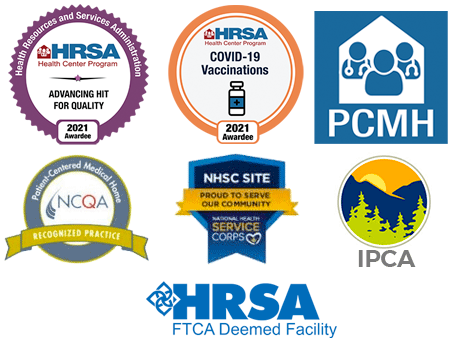 Desert Sage Health Centers is deemed as a Federal Total Claims Act (FTCA) Facility. This health center receives Health and Human Services (HHS) funding and has Federal Public Health Service (PHS) deemed status with respect to certain health or health-related claims, including medical/dental/behavioral health malpractice claims, for itself and its covered entities. The Federally Supported Health Centers Assistance Act of 1992 and 1995 granted medical malpractice liability protection through the FTCA to HRSA-supported health centers. Under the act, health centers are considered Federal employees and are immune from lawsuits, with the Federal government acting as their primary insurer. More information is available at: http://www.bphc.hrsa.gov/ftca/about/index.html
Desert Sage Health Centers continually strives to serve the entire family.  Desert Sage Health Centers believes in patient-focused care delivered through a caring team of competent and caring health care professionals. As a Patient Centered Medical Home (PCMH), level two recognized organization, Desert Sage Health Center prides itself in the quality of care it delivers to more than 6,400 annual patients at three health center site locations. Our integrated system emphasizes prevention, healthy living and is designed to reduce health care disparities and avoid unnecessary trips to emergency rooms or other more costly forms of care.